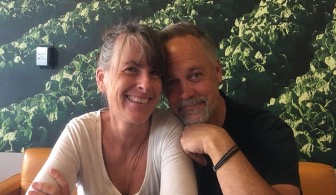 We first met Stephanie at an open house in Half Moon Bay. We were immediately impressed with the

knowledge she had about all of the Coastside areas that we were interested in moving to. Once we started

working with Stephanie we were again impressed by her communication skills and her work ethic. She worked

tirelessly to help us with the bidding process and used her skills to get us the house we wanted. She was able

to use her network of contractors to help determine the costs of repairing and remodeling properties in order to

determine if it made sense to buy. Stephanie also connected us with a financial wizard that she has been

working with for a long time and even though we had a complicated financial situation was able to get us

approved for a loan. Go with Stephanie, her knowledge, experience, and professionalism made our dreams

come true.
— Joel S. and Valerie W.